Winter Storm Home Repair Assistance Available
In Harris County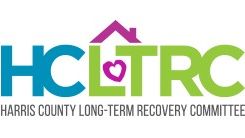 Update from Harris County Long-Term Recovery Committee:
With the support of the Winter Storm Relief Fund, housing partners have repaired over 570 homes that were damaged by the freeze in February.
The HCLTRC is doing one final push to be sure that vulnerable families know about this service. Please share this information with the families or clients you serve and any networks that can provide this information to low-income families.
HCLTRC has centralized the application website (www.connectivehomerepair.org) or by phone, 713-862-8222, for those who may not easily access the online application.